REAL ESTATE LAW
We work in the area of real estate law, providing legal assistance in transactions or contracts related to real estate:
Buy land, they ain't making any more of it.
– Mark Twain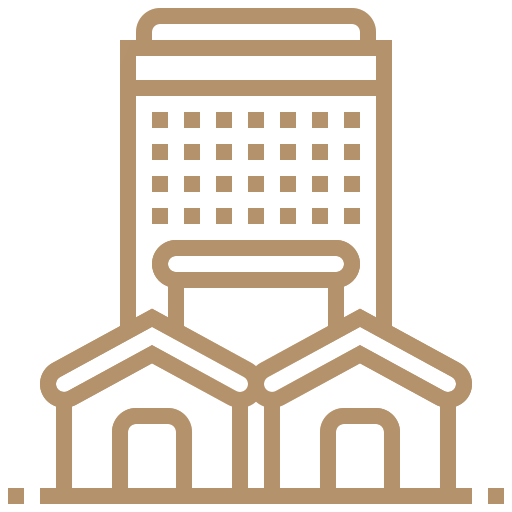 In the purchase and sale of real estate, leasing and related operations, at all times promoting full compliance with legal obligations and maximum security for our Clients.
Specialists in identifying legal options and fully dedicated to understanding clients' individual circumstances, with clear and pragmatic advice on tax, real estate and immigration matters.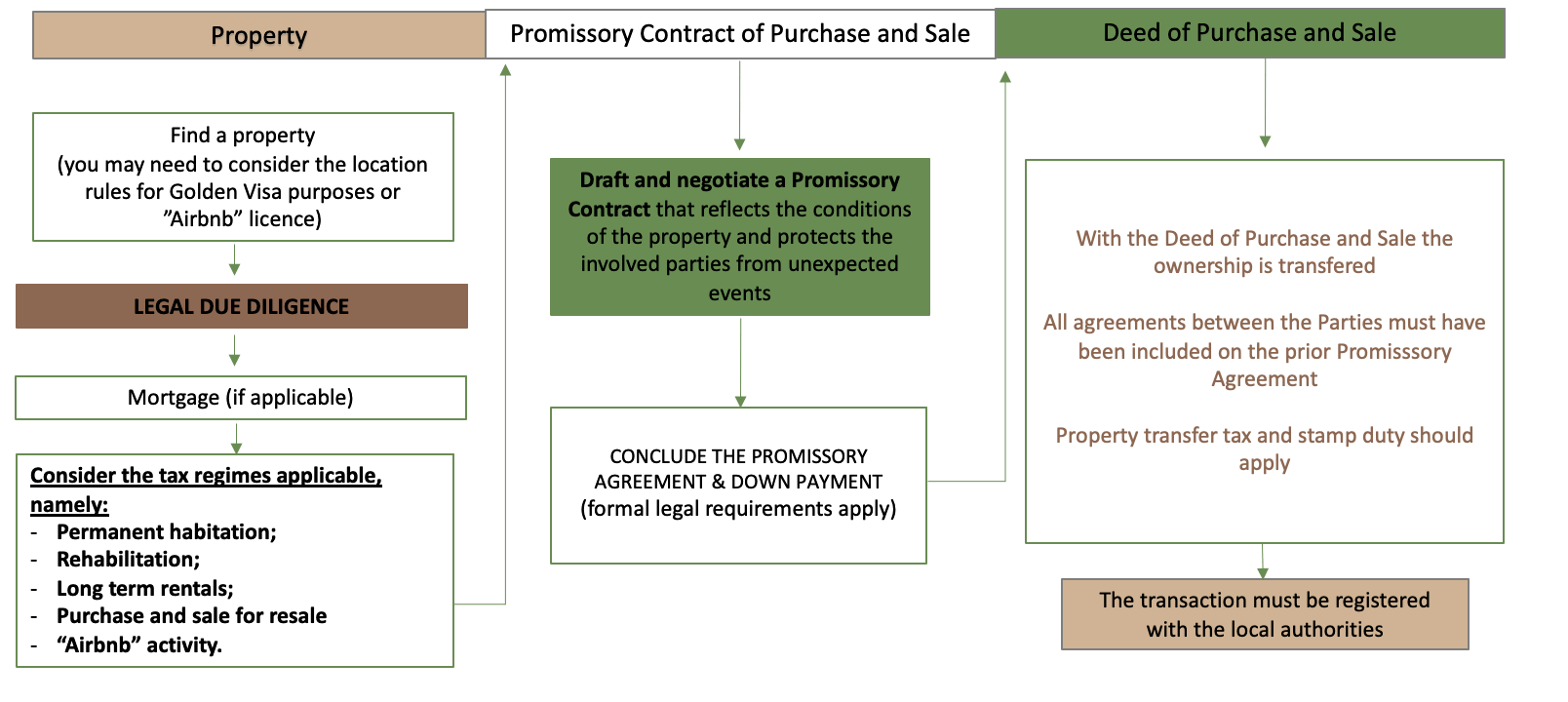 INVESTMENT IN REAL ESTATE
Opportunities for real estate investment, accompanied by special tax regimes, make Portugal a prominent country in this field. Whether for housing or for investment, Portugal has established itself as one of the most attractive markets in Europe for the purchase of real estate.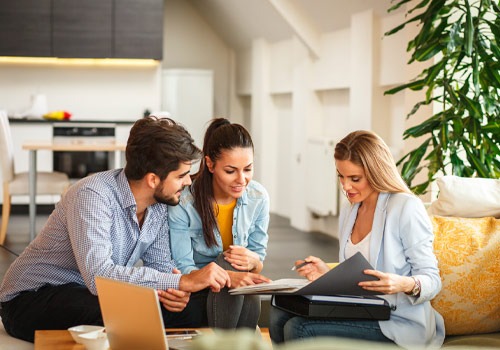 PURCHASE AND SALE AGREEMENT
Once you have identified a property, you must consider the restrictions applicable to the
golden visa
or for local accommodation. This is followed by proper legal Due Diligence and financing (if applicable). It is necessary to take into account the tax arrangements applicable to permanent housing, recovery of leased premises, long-term leases, purchase and sale for resale, local accommodation, etc.
The pre-contract purchase and sale agreement must reflect the conditions of the property and protect the parties involved from unforeseen events. With the execution of the deed, the property is transferred and a municipal property transfer tax is levied, plus stamp duty, and the transaction must be registered with the authorities.
The so-called "golden visas" are residence permits for investment. Applicants may carry out investment business individually or through a company incorporated in Portugal or in an EU Member State with a permanent establishment in Portugal, provided that the quantitative and temporal requirements are met for the purchase of real estate with a value equal to or greater than € 500,000.00 (falling to € 400,000.00 if located in a "low density area"); purchase of real estate, built more than 30 years ago or located in areas of urban regeneration, for rehabilitation, for a total value equal to or greater than € 350,000.00 (falling to € 280,000.00 if located in a "low-density area").
Real estate investment for residential purposes will be limited to properties located in the inland regions of Portugal and on the islands of Madeira and the Azores. Properties intended for services, commerce and tourism, such as offices, shops, tourist apartments and apartment hotels, in any part of the country, remain eligible for investment under the aforementioned terms.
In 2009, Portugal introduced tax arrangements for "Non-Habitual Residents" (NHR), with the aim of persuading highly qualified professionals, pensioners and high net worth individuals to live in the country, offering special tax conditions for specific types of income.
The benefits of NHR status depend on the requirements set out in Portuguese law. Most depend on the specific taxation rules determined in the double taxation agreements signed by Portugal and are related to tax exemptions, royalties, dividends and interest, capital gains from the sale of securities, real estate income and pension income.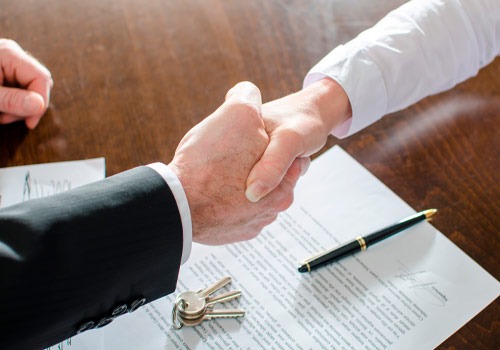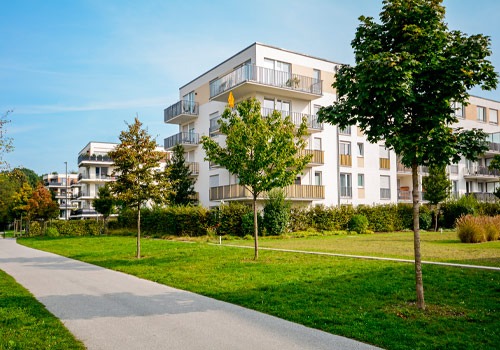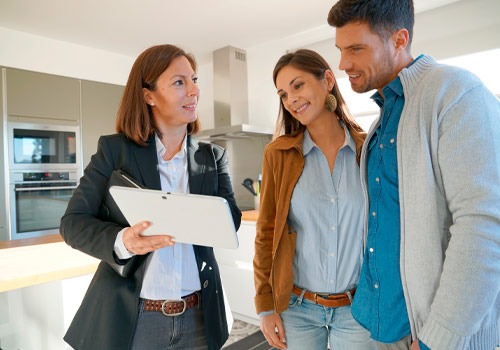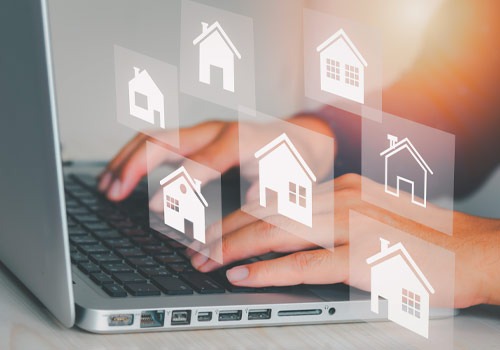 INSIGHTS ABOUT REAL ESTATE
Interest in Portugal real estate investment has been steadily increasing over recent years. Get to know more about the legal procedure, taxes and mortgages.
Law 8/2022, published on 10 January, amends the horizontal property regime, introducing relevant changes concerning future transactions on units.
Decree-Law 126/2021, published on 23 December 2021, which establishes the temporary legal regime applicable to videoconference acts
Contact Us
Contact us for an analysis in the area of real estate law.
Contact Us
Contact us for an analysis in the area of real estate law.